The Total Vendor Sales Advantage

Private Label Program

Credit Report & Scores

We Buy Debt

Identity Theft Protection
The Total Vendor Sales Advantage



Sell even The Weakest Credit / Turndown
MBS Financial, LLC partners with equipment manufacturers, dealers and distributors to provide custom lease programs for a variety of industries. We have become a market lender in servicing vendors who place their customer's financial needs in front of the sale. MBS is committed to providing our "Marketing Partners" with the highest customer approval ratio, same day credit decisions and prompt funding with superior service throughout the process of supplying the means to complete the transaction. Equipment leasing is one way to get a deal done but some customer's need other cash flow requirements met before purchasing the equipment being proposed. MBS Financial, LLC addresses all your customer's cash flow needs and even has a sales rep revenue sharing plan to enhance your present commission program.
We encourage you to call your account manager directly with the name and telephone number of your financing customer, so we can work together and meet the financial needs of your customer and close your sale. We will then call your customer and take a credit application over the phone, discuss different payment options and process all their funding needs. MBS can take you out of the middle of an awkward situation and enable your customers to say yes. Too often, the sale is lost due to an unknown factor. The customer remarks that he is not ready to make the purchase or equipment lease commitment and that he may be interested down the road (A road that your competitor is waiting on). Regardless of your attempt to show the cost effectiveness of profitability that could be achieved, the prospect is unwilling to make that move.
Most business people DO NOT WANT to divulge their present financial concerns which in fact is the underlying reason (the unknown factor) for not making the purchase of the equipment you have diligently presented. Business owners will say anything but the truth of their financial needs and concerns. You can't help them if you don't know what the problem is. Let MBS Financial, LLC offer you every possible TOOL to satisfy your customers financial concerns and Close the DEAL.
Sell even the Weakest Credit / Turndown
Contact MBS Financial, LLC and provide Your Customer the opportunity to resolve their financial concerns and Free Up the Capital to complete your transaction.

---

The Vendor/Seller Application form is also available as a download which can be faxed to 336-217-8155.
Word
PDF
RTF
---
Private Label Program

Get Started Today
Download this Private Label Program Application
Word /
PDF
Fill it out and email to info@mbsfinancial.com or fax to 336-217-8155.

"EVERYONE IS APPROVED"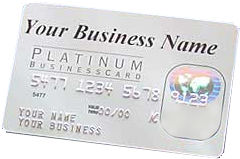 Offer your customers a payment option with your own private label credit program…that YOU control.



In store or online, we put power in your transactions.

MBS Financial's Private Label Credit Solutions program enables traditional and non-traditional businesses including e-commerce companies the ability to offer a complete, custom credit purchasing program to their customers. This loyalty-inducing program is ideal for both consumer and business-to-business transactions where alternative payment methods are desired.

We help your company make the most of an easy-to-manage credit program designed especially for small businesses. From application processing to billing, financing and collection, we handle the entire program for you. You get virtually instant payment for your goods or services and we do all the work.

Your own branded credit program helps your customers manage their money without tying up cash or other credit cards. And, it's a valuable marketing tool for driving in business and prompting repeat sales.

Once they are your credit customers, you need top-notch servicing resources to keep them as loyal, repeat customers. And that's exactly the focus of the MBS Financial Private Label Credit Solutions program. From application to fulfillment, we provide a premium service to you and your customers.

We offer a one-stop, one-vendor private credit program environment that's ideal for traditional retailers, e-tailers and business-to-business. That's because we use the best-in-class system, which performs all steps from application and origination through collection. This seamless approach streamlines processing and eliminates the hassles that cost you time and money.

MBS Financial's Private Label Credit Solutions Program
Easy program set-up
Online application and processing
Online authorizations
Funds available for receivables
Online report access for you and your customers
Monthly communication to your customers via statements and frequent shopper programs (including air miles)
Everyone is approved programs available


Since 1986, MBS Financial, LLC has offered diverse financial industry experience with legendary expertise in developing and managing technology-enabled solutions and financial services.





Supporting Small Business Owners & the Self Employed with financial and credit innovations

MBS Financial, LLC- Your strategic Capital Partner

"The Difference in Small Businesses & Alternative Funding Solutions"






Credit Report & Scores



Through a partnership with Identity Fraud, Inc. (IFI), MBS Financial, LLC offers a suite of discounted identity protection and credit bureau related services, insurance, and educational seminars that will help you better manage your credit and minimize your risk of becoming an identity theft victim. Credit Bureau related products include:
3-in-1 Credit Report
Reviewing your information from each of the main credit bureaus (Equifax, Experian and TransUnion) is highly recommended as each of the bureaus maintain similar, but often times, different information about you. Reviewing your "3-in-1" report allows you to better detect inaccuracies and possible fraudulent activity. The consolidated report provides information in an easy to read format that can be printed and viewed online, quickly and securely, for a period of 30 days from your purchase.
Score Power
Both your single credit report and FICO Score are provided in Score Power. Not only can you review your single credit report for accuracy and possible fraud, but you also will receive an explanation of your credit score to better understand how lenders view your credit history. You can analyze the impact to your credit score based on simulated changes in your credit file, such as paying off balances or assuming a loan. Also, receive specific tips on improving your credit score and see how your score compares to national averages. Access your information online, instantly, and view or print your records for up to 30 days from your purchase.
Single Credit Report
Reviewing information in your credit profile will allow you to detect inaccuracies and possible fraudulent activity. It is recommended that you review your credit profile at least twice a year. Access your information online, instantly, and view or print your records for up to 30 days from your date of purchase.
For additional information, details, or to purchase the services mentioned above, visit Identity Fraud, Inc. online, or call 1.866.4ID.FRAUD (1.866.443.3728). For more valued identity protection, click here.

We Buy Debt

Get Started Today
Download this Seller Survey Now
Word /
PDF
Fill it out and email to info@mbsfinancial.com or fax to 336-217-8155.


MBS Financial, LLC purchases performing and non-performing distressed debt.


From a single troubled account to an entire portfolio; MBS provides options for lenders and commercial financiers with troubled accounts making them WHOLE as the originating source while extending settlement & restructured payments to the client's additional creditors in a complete debt buy out service including (DIP) Debtor in Possession Chapter 11 Bankruptcy funding scenarios.

MBS works with a variety of financial institutions, including credit unions, commercial finance companies, and attorneys as well as retail merchants of commercial products, manufacturers and captive OEM entities adjusting their in-house portfolios. These companies typically sell several times a year, if not monthly, to incorporate debt sales into their managed recovery process.



Selling your commercial and distressed debt to MBS Financial, LLC makes good business sense.


Provides immediate cash for reinvestment
Reduces holdings and servicing costs; minimizes reliance upon collection department personnel
Strengthens balance sheet
Positively impacts stock value
Minimizes your potential liability
Selling accounts is a viable cost effective alternative to securitization
Reduce your administrative costs and the uncertainty surrounding the value of an in-house collections process.
Selling can improve loan-loss and debt to equity ratios
Eliminates loss through debtor bankruptcy

MBS Financial purchases many different types of commercial debt Including small business loans, installment loans, equipment leases and virtually any assets based commercial loan as well as stalled or defaulted notes of other types

We have developed a proven and effective process for reviewing, purchasing, and collecting both performing and non-performing receivables infusing unconventional investment capital into selected businesses and complete portfolio buying programs. Adhering strictly to the laws governing the debt buying process, including confidentiality and debt collection laws, we refinance and collect balances owed in a recapitalization process.

Additionally; MBS is interested in providing the capital required to facilitate the reorganization & workout funding of a troubled client within your performing portfolio for a discounted invoice on the funds provided to bring your client current.


Identity Theft Protection



WORRIED ABOUT IDENTITY THEFT?

I'm Todd Davis, CEO of LifeLock®, and my Social Security number
is 457-55-5462.* I give it just to prove how safe your identity can be with LifeLock. All of us, no matter how careful, can become victims of identity theft. In fact, every three seconds another identity is stolen. If you worry about identity theft, then it's time you got to know LifeLock. LifeLock provides proactive identity theft protection. We're so confident, we back our clients with a $1 million total service guarantee. Get peace of mind with proactive ID theft protection. * Do not share your Social Security number or personal information unnecessarily

HOW LIFELOCK WORKS

When you enroll in LifeLock, we place fraud alerts, in your name, with the three major credit bureaus and we update them every 90 days. If anyone attempts to change your address, apply for a new line of credit or otherwise do anything requiring a credit check, the merchant is requested to contact you by phone and verify your identity. We also remove your name from junk mail lists and pre-approved credit card lists, which further protects you from ID thieves.

WHAT LIFELOCK PROVIDES

• Requests credit fraud alerts on your behalf.
• Requests free annual credit reports on your behalf.
• Reduced junk mail and reduced pre-approved credit card offers.
• Proactive identity theft protection.
• $1 million total service guarantee.



Learn more about LifeLock, enroll now and save 10% by clicking the banner below.




How to Enroll:

1. Click on the banner above or
2. Simply visit LIFELOCK.COM and
click "Enroll Now" or call 800-LIFELOCK (543-3562).
3. 10% OFF* Use promotion code MBS to take advantage of this offer.











* Use promotion code to take advantage of this special offer. * If this offer is stating a 30 day trial, the following terms apply: no payment, no obligation for 30 days. After 30 days your credit card will automatically be billed. You can cancel at any time without penalty. Do not share your Social Security number or personal information unnecessarily.